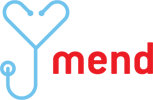 Mend has great reviews and feedback all over the Internet. The users really seem to like the product. The ease of use, customer service, and the fact that they go way beyond just Telemedicine put them in a category of their own. If you're looking for an enterprise-grade platform that can support just about any workflow, but still keep it really easy to use… this is the product. The cost for Mend is also very reasonable and they have unique integration technology to handle Telemedicine, intake, documents, or just about any other workflow you want to automate.
The financial stability of the company seems very strong even though they are young. A customer we spoke with mentioned asking this during the sales cycle and the company was profitable. They really seem to understand the problems facing healthcare today, which is ultimately probably why they have the best solution and value.
Some negatives online discuss video connectivity. Mend seems to be using the latest standard for Web video that others use and just like Facetime, video depends on the Internet available. Most companies offer a test so patients can confirm in advance that they meet the requirements for a good video connection.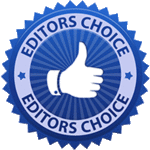 Mend Cost/Pricing: The service seems to start out around $49-$59 and it pretty much all inclusive and doesn't seem to have many hidden costs.
Mend website: https://www.mendfamily.com/